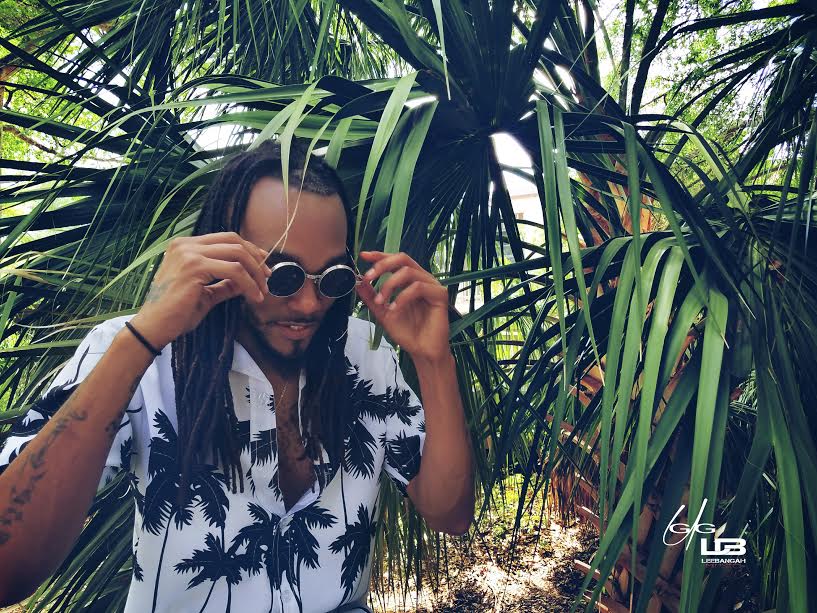 By Tarvis Alberty – 9/1/2017
MEDIA MADE MAGAZINE PROUDLY PRESENTS "LEEBANGAH " EVERY SO OFTEN WE COME ACROSS AN ARTIST THAT GOES BEYOND THE DEFINITION OF "ARTIST" LEEBANGAH IS THAT INDIVIDUAL. LEEBANGAH SEEKS TO IMPROV, ASSIST AND EDUCATE HIS COMMUNITY. HE ALREADY HAS THAT DRIVE OF ANY MAJOR MUSIC MOGUL AND COULD VERY WELL BE ONE TO WATCH CLOSELY. LEEBANGAH HAS SOME GREAT MUSIC AND IT WILL CARRY HIM VERY FAR IN THIS INDUSTRY. LEEBANGAH'S MOTTO IS TO ALWAYS STAY READY FOR ANYTHING THAT COMES YOUR WAY , ESPECIALLY MUSIC BUSINESS OPPORTUNITIES. THAT MIND STATE TAKES A POSITIVE ATTITUDE AND MOTIVATION, WHICH LEEBANGAH HAS PLENTY. THIS ARTIST DOES NOT FALL SHORT OF BEING A CREATOR, LEEBANGAH HAS CREATED HIS OWN DANCE, WHICH CAUGHT ON VERY QUICKLY IN HIS AREA OF INFLUENCE. HERE'S THE MAN, LEEBANGAH IN HIS OWN WORDS…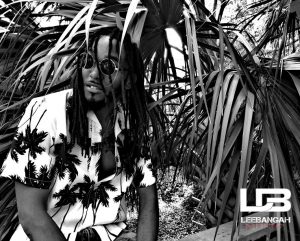 TA – Why did you choose the name LeeBangah?
LB – I chose that name because it was unique, and it was different. "Lee" which is my middle name, and Bangah which stands for "Beyond All Negativity God Always Heals" I'm a firm believer in God so I keep him close within me at all times.
TA – Your first experience on stage, show or performance?
LB – My first time on stage was in 1999.I was in the seventh grade talent show many doing this interview brings back old memories, I'll never forget that talent show friends and family and you already know my mother was yelling for me! I touched that stage early and haven't looked back since.
TA -How's Charlottesville Virginia receiving you?
LB – My City has been receiving me very well, it has changed a lot since I've really created my own lane and brand. I focus on my process of always being me, helping out in the community when I can also giving back to charities and always giving people and the local radio Dj's my new music soon as I drop it. The local station 101.3jamz show a lot of support and love as well.
TA – Is the unity among artist growing in your area?
LB – Its slowly growing in our city it takes time but we our coming together more now than we ever have as artists doing a lot of collaborations, shows and events together.
TA – Your tracks are hot! What's your recipe for a good track?
LB – Depends on what type of mood I'm in. I normally find a good beat that I feel my fans would like to hear, then I start creating my master piece.
TA – Out of all of your tracks, which one do you feel is your best work thus far (and why)?
LB – I have a lot of tracks that I love, but if I had to have to pick just one…it would be "TRUE LIFE". I chose this one because, it reflects on real life choices and life styles that the average person goes through on a daily basis in America today. This record gives my listeners something to feel and vibe to at the same time.
TA – How do you prepare for the studio?
LB – I vibe out in my own way sometimes I take a little time to myself and vibe out and then I step in the booth and go in. I don't need anything besides my mind, pad and a pen and its show time!!
TA – Do you write, arrange or play any instruments?
LB – I really enjoy the Piano sounds, when I'm creating music.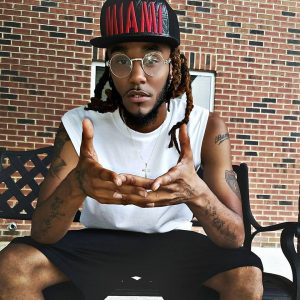 TA – Do you plan on producing other artist?
LB – As of right now, NO. But I can't say what may happen in the near future.
TA – What's next for LeeBangah?
LB – More and More Music, more states to travel to, along with radio shows, new features, a label deal and continuing to show the world who I am daily.
TA – What's your long term goals in the business?
LB – My goal in this business is to get a Grammy! So plan and that's never coming off my agenda, I have acted in a short film in high school so film and TV are definitely, and endorsements deals etc.
TA – Name some of your favorite artist.
LB – J.Cole, Kendrick Lamar, T.I. Chance The Rapper, Migos. + Plus More
LEEBANGAH: The creator of "The Ugly Dance"
TA – What inspired you to create a "new dance" -the Ugly Dance, an Internet craze?
LB – The Loss of my Nephew through Leukemia Cancer. It started on a family vacation where he was telling me about his movement that he was starting called "UGLY GANG". Long story short, he was full of youth and love having fun, so I kept the word UGLY and created a dance in his memory and to let the world know that Cancer is a Ugly sickness that we all wish the world would find a cure for fast!
TA – What's the latest on the dance (a new one coming)?
LB – The dance made it on News (CBS19) where I was interviewed about how that dance was created and started, also about how the people can find out more about the dance and Ugg and learn the dance as well as donating to the charity.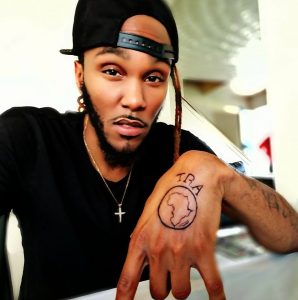 TA – Other than music, what do you enjoy doing in your spare time (hobbies)?
LB – I enjoy shooting music videos, my own Vlogs called "Life Music Hustle" which is on my YouTube channel (LEEBANGAH). I enjoy my quality time with my daughter, she pushes me to be the best man and to work harder to make my dreams come true and my little man which is on the way he plays a role as well but he just doesn't know it yet.
TA – Do you feel the music industry is headed in the right direction?
LB – yes and no. Yes because there is new music that sounds just as awesome as some of the big guys that been in the game for decades. No because of what the hip-hop game is advertising now. It's more on the negative side. I grew up in an era where hip-hop was Music, now and day's hip-hop can be mumbled and everyone supports it because it has a catchy beat. So I say that to say this hip-hop will live on forever but which direction is right now?
TA – What do you dislike most about the music industry or feel needs to change?
LB – I feel that they focus on looks more than talent. But if they look for more talent as they look for a certain type of look, then hip-hop would gain back some type of respect that it has lost with in the stupid choices made. And by doing this, they must look into all parts. Pac said it best "A Rose that grew from concrete. You have to dig deep to find true Gold and true passion in music.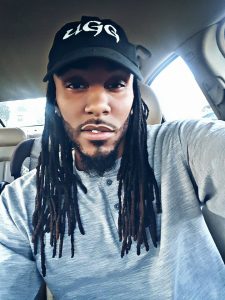 TA – Give us specifics on your campaigns and plans to raise awareness, cancer.
LB – I'm researching day by day to find different resources. I've been a part of two organizations last year (Ronald McDonald house, Claire parkers foundation) both deals with kids with cancer and other childhood sicknesses. Plans for a major track can happen with the right people being involved. And I have also started a clothing brand called "UGLY GLOBAL GEAR' which cancer shirts were created by me and sold and given away to spread the fight for cancer.
TA – What advice do you have for up & coming artists?
LB – Never sell yourself short, distant yourself from people who wants you to do bad things in life. Always keep a positive mind and good energy around you at all times. Create good quality music, and Brand yourself.
TA – Please provide a list of names, shout -outs, include any other information you'd like in the spread
LB – I want to give a Big shout out to GOD first and foremost, my family, my Manager (Dj Tha Kid Quest & Elite Society) U.G.G. Fam(R.I.P TRAY) all the radio stations that keep me in rotation and show support.
Thank you all so so much for the love and support – Leebangah #UGG
You can follow at:
https://www.instagram.com/leebangah
https://soundcloud.com/leebangah
https://music.apple.com
https://www.youtube.com
https://www.facebook.com/TheRealLeeBangah