MEDIA MADE CAUGHT UP WITH "O-WAVE"
THE "TRENDSETTER" BROOKLYN STAND UP! "O-WAVE"
THE HONDURAN BORN, EAGER ARTIST WILL NOT STOP UNTIL HIS NAME TOPS BILLBOARD CHARTS! WITH BED STUY IN HIS HEART, THE TWENTY-YEAR-OLD "O-WAVE" MADE A PERSONAL VOW LONG AGO AND EVERYDAY HE'S GETTING CLOSER TO HIS MARK.
"O-WAVE" HAS ALREADY CAUGHT THE ATTENTION OF NOTED ARTIST LIKE "CARDI B" AND "MAINO." THAT'S SOME SERIOUS GROUND FOR A SUCH A SHORT TENURE. "O-WAVE" IS DESTINED TO BE ONE THE HARDEST WORKING ARTISTS IN THIS BUSINESS. IN ALL RESPECT, DON'T PLACE NO LIMITS ON "O-WAVE." HE IS ALSO A DEDICATED R&B WRITER AND CAN'T WAIT TO WRITE SOME GOOD TRACKS FOR WHO EVER IS READY! "O-WAVE" DROPPED A MIXTAPE BACK IN 2014 TITLED "WAVE DAY" AND INSTANTLY WAS DECLARED "BED STUY'S RISING STAR." HIS FOLLOW UP MIXTAPE "SINCE 94" TRACKS FEATURING HOUSTON'S RAPPER "CHEDDA THE CONNECT" "BAND PLAY" WHICH HAS OVER 600,000 VIEWS ON YOUTUBE. "O-WAVE" HAS CAUGHT THE EARS OF LEGENDARYDJ FUNK MASTER FLEX AND ACTRESS RUBY ROSE! "O-WAVE'S" TRACKS HAVE ROTATION ON NEW YORK'S TOP RADIO STATIONS!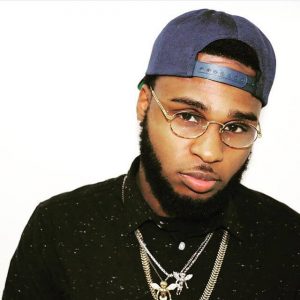 TEL: Your name?
OWV: "O" comes from the initial of My first name& Wave comes from me having waves at the
time I was known in school for the dude who had spinning waves so I put both together.
& s/o to max b def made it the lingo to use
TEL: Have you returned to Honduras?
OWV: Yeah, I've returned. I go back almost every summer.
TEL: At eight years old you made a vow. Tell us about it.
OWV: I made a vow to stay true to what I believe. Rap was always everything to me. I was
always writing. Always writing music, I never stopped.
TEL: Do you feel you're on your way to keep that vow and what have you done to stay
motivated?
OWV: My family kept me motivated, my true friends! Brothers I'm surrounded by everyday
they invest, depend on me.
TEL: Your first show/performance?
OWV: My first performance was Cool. I didn't really look at
the people's reaction cause I was type shook lol. I think it
was cool Though.
TEL: High school situations? Was it the curriculum, specifically
what caused you to ignore not attend class?
OWV: I always hated school since I was younger. I attended summer school almost my whole life. I just never liked to
learn about what they were talking about.
TEL: Is there anything that would've kept you in High School?
OWV: Nothing would've Kept me in. I always regret not
finishing High School. I'll get it done one day (Get my G.E.D).
TEL: What artist inspired you at that time?
OWV: Def LIL Wayne, Fabulous, T.I. I listened to a lot of R&B
at that time also. Hova, JAYZ inspired me the most though
just coming up from the area Bed Stuy. See how far he came.
JAYZ was a drop out but he was able to show people that he
was still intelligent, that ain't stop him. Like who the fuck judge Hov? He paved the way for us.
I also want to do the same, not only for the city but for the world also.
TEL: Tell us about A.W.O.L and what's the mission?
OWV: I Came Up with The Name AWOL. It's short for Ambitious way of Living. We're just some
young guys that grew up with each tryna find our way and stay ambitious at all times. No
suckers no leaches just all work, sacrifices is what we bring to the table. The mission is to be
as big as Rocafella. I ain't tryna just be on the Music side. I want to put my foot in a lot of other doors too and make way for people in the community to also make some money.
TEL: You've captured the ears of noted artist, collaborated with Maino on the track "Militant",
several Mix tapes! What's next?
OWV: Yeah Maino that's the homie. Def a good dude. He supported me throughout the way
and He also show love to a lot of youngsters without expecting anything back. Respect him
for that. I dropped a tape called "since 94." I'm about to drop "since 94 Reloaded" adding a
couple newer songs & drop it On All Streaming outlets.
TEL: Where do you see yourself in ten years?
OWV: In ten years I'm tryna be bigger than ever. I want to be one of the biggest song writers
in Hip hop & R&B. I want to do real-estate & have my own clothing line.
TEL: How do you prepare for a show or studio?
OWV: Just give me a little bit of liquor & I'm going in!
TEL: At this point, what do you dislike about the music business?
OWV: I dislike that a lot of ppl ain't being themselves in order to get looked it. Sorta seem like
you can't look normal to get further now. But I stay true to self no matter what.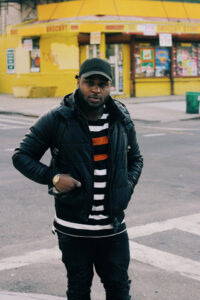 TEL: Do you plan on producing other artists?
OWV: Yeah, I do. I want to write for a lot of people. When I'm in a position to sign some
artists ain't nothing for me to write some music for them. I want to cook up a song for
Beyonce too.
TEL: You really want a Cardi B type chick? Yo, I think she's bi-polar.
OWV: (laughs) like the simple fact that she never changed who she was no matter how
far she's gotten in her career. She's a hustler, she loves herself, she confident, show love to
people, don't take shit from no one. I rock with her for that. She ain't have to post my song up.
She posted it on Instagram and Twitter Like three times. That's real. Salute to Cardi B!
TEL: Away from Music, your hobbies?
OWV: Basketball, when I make it to that celebrity game everybody getting cooked lol.
TEL: Any tours, shows, major projects coming up?
OWV: "Since 94 Reloaded" drooping Soon!
TEL: What three things, do you want your listeners to know about you?
OWV: My Music is always going to have good quality, authentic, have content. Whether it's
Hip hop rap or r&b it's all great music that I'm dishing out.
Shout out to my family. My day ones all my true friends that believe In me. My fans that
stick with me since day ones. Everybody that went out there way to post my songs or
made videos to it. My team AWOL. We soon our stamp in the game for real. Remember I
told you that!!!
youtube: owavy2flashy
Twitter: @o_wav3
IG: @O_wave
Facebook: owaveMusic Soundcloud : owaveMusic