TINK
Chi' Town's Certified Hit Maker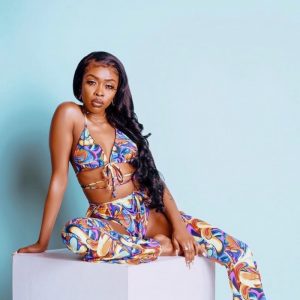 YOU SHOULD ALREADY KNOW ABOUT TRINITY LAURE' ALE HOME, AKA "TINK". IF YOU DON'T, IT'S NEVER TOO LATE TO CATCH UP ON GREAT MUSIC AND A DOPE ARTIST. MEDIA MADE MAGAZINE DEFINITELY HAD TO PRESENT THIS COOL, CUTE AND ALL-AROUND SOLID ARTIST TO THE READERS. "TINK" KEPT COMING TO MIND AS AN ARTIST WORTHY OF RESPECT! IN OUR HEARTS SHE DESERVES EVERY INCH OF CREDIT, FOR CONTINUOUSLY PUTTING OUT GREAT MUSIC.
"TINK" IS NOT YOUR AVERAGE FEMALE, VIDEO VIXEN ARTIST. "TINK" IS ALL REAL. NO ADDITIVES OR ENHANCEMENTS NEEDED. HER BEAUTIFUL FEATURES, ALL NATURAL, PETIT FRAME WILL ATTRACT ANYONE THAT APPRECIATES AN ADORABLE FEMALE. "TINK" WAS BORN IN CALUMET CITY, ILLINOIS AND GAINED A SUBSTANTIAL FOLLOWING DURING HER HIGH SCHOOL YEARS WITH THE RELEASE OF HER MIXTAPE IN 2011 "WINTER'S DIARY". THE FOLLOWING YEAR SHE WOULD FOLLOW UP WITH TWO MORE MIXTAPES, "ALTER EGO" AND THEN "BLUNTS AND BALLARDS." THE YEAR 2013 WAS A GREAT TRANSITION FOR "TINK". HER MIXTAPE "BOSS UP" CAUGHT MORE ATTENTION AND SHE WAS FEATURED ON "FUTURE BROWN'S" DEBUT SINGLE "WANNA PARTY".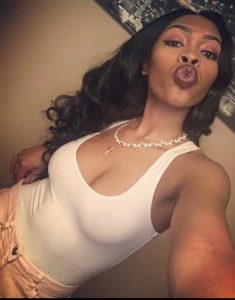 SEVERAL LABELS HAD THEIR EYES ON "TINK" BUT SHE VERY COMFORTABLE BEING INDEPENDENT. THE EIGHT BEST ALBUM OF 2014 BY "ROLLING STONE" AND NINTH BEST R&B ALBUM BY "BILLBOARD." SHE COLLABORATED WITH "KELELA" AND "JEREMIH" IN 2014, THIS WOULD MOVE WOULD PUSH "TINK" TO THE FOREFRONT AND SHE SIGNED A DEAL WITH TIMBERLAND'S MOSLEY MUSIC GROUP. "TINK" APPEARED IN THE WORLD STAR HIP HOP DOCUMENTARY "THE FIELD" SHOWCASING CHICAGO'S HIP HOP SCENE, BIG UPS TO CHI TOWN! IN COMES 2015 AND "TINK" DOES IT AGAIN WITH "RATCHET COMMANDMENTS". THE SAME YEAR AT SXSW TIMBERLAND STATED THAT "AaLIYAH" (RIP) HAD APPEARED TO HIM AND DESCRIBED "TINK" AS THE ONE! "TINK" WOULD LATER PERFORM AN UNRELEASED TRACK THAT SAMPLES AaLIYAH'S "ONE IN A MILLION" LATER TO BE RELEASED AS "MILLION" BY "TINK". In 2016 "TINK" MADE ROLLING STONE'S LIST OF FORTY BEST RAP ALBUMS, ENDING UP AT NUMBER TWENTY! YOUR GIRL "TINK" ONLY SLOWED DOWN DUE TO CONTRACT ISSUES IN 2017. HOWEVER, IN 2018 "PAIN & PLEASURE" WOULD DROP VIA MACHINE ENTERTAINMENT GROUP & SONY RED.
IN 2019 "TINK" HIT US WITH THE MIXTAPE "VOICEMAILS" UNDER EMPIRE. SEE WHAT WE MEAN BY WORTHY OF RESPECT? NEVER TOO LATE TO CATCH UP WITH "TINK" AND IT IS A PLEASURE TO FOLLOW HER ON ALL SOCIAL MEDIA PLATFORMS! MORE MUSIC COMING FROM "TINK"