LIL BABY
ATL'S CERTIFIED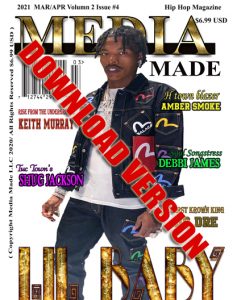 Dominque Armani Jones AKA "Lil Baby" was born in Atlanta, Georgia, on December 3, 1994, into a lower middle class family. Due to the well known struggles of young couples. His father was forced out of the home or left. So of course throughout his childhood, Dominque would soon become subject to the peer pressure of criminal activities. Several associates he ran with were a few years older, so they pinned the name "Lil Baby" on him. The females thought it was cute, "Lil Baby" has a ring to it and he knew it would be an easy name to remember. "Lil Baby" was well known for his talents of stacking money playing the well known, street dice game of "Cee Lo" and to this day, " Lil Baby" is "Cee Lo" certified.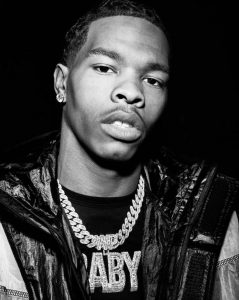 Dominque was never interested in academics. His lack of interest in studies made his parents worry about his future. In the late 90s, a musical genre called 'Gangsta rap' was being pushed hard by radio and music video platforms. The verses in the songs were familiar to situations "Lil Baby" had experienced. Many people were being influenced by the hard core street images often portrayed in the videos, etc. Dominque was attracted to the musical genre, which eventually pulled him towards rap. However, making a career out of it was never the plan. Dominque was making fast money from selling weed. "Lil Baby" says at the age of sixteen he was able to afford several apartments and purchase a car or two if he wanted.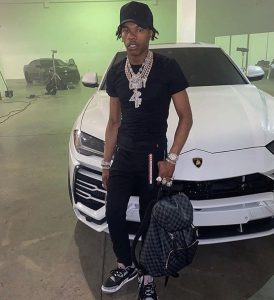 "Lil Baby" was often present at the studio when artist "Rich the Kid" was just starting off. At one point Dominque shared a condo with the rapper "Offset". Eventually some of his childhood friends went on to make successful careers in music. Several incidents would follow getting Dominque in trouble. During these times an old friend, Coach K would continue to encourage "Lil Baby" to start witting rap. Kevin Lee, (Coach K) had assisted many others in successful music careers and continued to suggest rap to "Lil Baby". Kevin strongly implied that "Many rappers are telling your story!" Dominque had no intentions of leaving the street life for the studio. Eventually, Kevin Lee's advice broke through. Certain situations made way for Dominque to grab the mic. Dominque's voice, swag and street credibility moved him quickly up the ranks in the Atlanta music scene. They established a music label Quality Control. His childhood friends Pierre Thomas (Pee), and Kevin Lee (Coach K) started working together. Hard at work and focused "Lil Baby" started developing his debut mixtape. It would be no problem because "Lil Baby" already had a nice collection of life experiences to pull from, considering his incarcerated. "Lil Baby" assured everyone he was good on material. In April 2017, "Lil Baby" released his debut mix tape 'Perfect Timing.' The album was a collaborative effort by all of Dominque's childhood friends, who worked together on the album. The seriousness of "Lil Baby" was now at the forefront. It took just two days to come up with the mix tape and that was when he and others around him realized that had a natural flair for music. The mix tape took Atlanta's underground music scene by storm. The album was pushed and received rotation in every area of Atlanta and around The State of Georgia.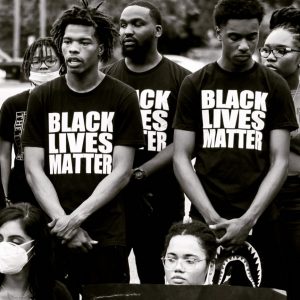 Dominque's next mix tape, "Harder than Hard" would gain him regional attention, then quickly spread nation wide. Dominque Armani Jones focused on the psychological pain he suffered in the past. Songs like "My Dawg" "Ride or Die" and "My Drip" went on to become chartbusters. The label Quality Control would become one the most successful labels in Atlanta and other well known artists "Lil Yachty" "City Girls" and "Migos" would call home. Dominque's Album "My Turn" released in February 2020 became one of the most streamed in the United States and went straight to number one. Dominque kept it coming with "On me" and "Errbody" the singles took "Lil Baby" well over the top. The production of "The Bigger Picture" was a work of "Lil Baby" dealing with the tragic deaths of George Floyd, Rayshard Brooks and Breonna Taylor. The proceeds from the production were donated to various organizations. Unfortunately, like many young Black males "Lil Baby" has been the victim of police brutality and a direct victim of a biased court system. His work "The Bigger Picture" was a way from him to express his former, personal situations and reach out to current situations faced by the culture of many youth. Recently "Lil Baby" was seen in The Bahamas with Drake and Meek Mill. One thing is sure, we can expect more hits and collaborations from Dominque