BRIAN "GLAZE" GIBBS. THE LEGENDARY NEW YORK ENFORCER COMES TO CHAT WITH MEDIA MADE MAGAZINE. IF YOU'VE NEVER HEARD OF "GLAZE" THIS YOUR IS CHANCE TO READ ABOUT HIM. NAMES LIKE "FAT CAT", "PAPPY MASON", "PRETTY BOY" AND THE BE'BOS STILL ECHO IN VARIOUS SECTIONS OF EAST NEW YORK AND BROOKLYN. GLAZE TELLS US ABOUT THE ORIGINAL "50 CENT." BRIAN "GLAZE" GIBBS STORY IS ONE OF EXTRAORDINARY VIOLENCE, BRUTALITY AND FINALLY REDEMPTION. AFTER SERVING TIME FOR VARIOUS CRIMES,  BRIAN "GLAZE' GIBBS IS ALSO THE AUTHOR OF "BEYOND LUCKY." THE BOOK PROVIDES DETAILS ON "GLAZE" AND HIS ACTIONS. BRIAN "GLAZE' GIBBS WAS A BLUEPRINT FOR EVERY DRUG LORD THAT GREW UP IN THE FIVE BOROUGHS OF NEW YORK CITY. IN HIS DAY "GLAZE" MADE FORTY THOUSAND DOLLARS IN A TWENTY-FOUR-HOUR PERIOD. BRIAN "GLAZE" GIBBS HAS LIVED MANY LIVES AND HAS OBTAINED THAT REDEMPTION THAT IS ONLY OFFERED TO A FEW WHO DECIDE TO MAKE THAT CHANGE.
MEDIA MADE MAGAZINE PRESENTS BRIAN "GLAZE" GIBBS
TEL: Your earlier life, childhood years. What do you remember most?
GLZ: I was a cool, typical New York child. Eager to learn. My favorite subject in school was math. I still remember my first-grade teacher.
TEL: Musical Influences at that time?
GLZ: So, you're talking about the seventies. Back then everybody was on that serious R&B. The Jackson Five, Dianna Ross, Dells, O Jays, Whispers all good music!
TEL: Your first big job that brought you serious cash, what was it?
GLZ: Legal or illegal?
TEL: (laughs) either one, tell us!
GLZ: Hooking up with my cousin Bob over near the Layfette section of Brooklyn, Ft. Green going into Bed Stuy. He lived on Dekalb ave close to Myrtle. They had this Meat Market. What we did and many other kids is helping people with their bags. So, say you have a customer that wasn't driving. We carry their bags and they would give you several dollars. After about four hours you would end up with twenty-five to thirty dollars. On top of that, some us did the newspaper route. We did well for our ages!
TEL: In the eighties, the authorities stated that you were among the top drug dealers in Brooklyn. Was that a fair statement?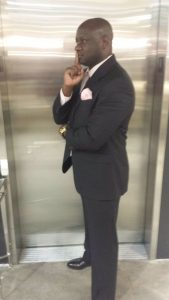 GLZ: You know, their facts and my facts are totally different. I mean who knows, what gives them the right to say that. There were many others out there doing their thing. I was doing decent. I was making about forty thousand dollars a day. Not to many were making that but to sit back and say where I was ranked at in that area, it's hard to say! I can't speak about "I was top the or top that" I can't do that.
TEL: How did you meet the legendary "Demesheo aka Pretty Boy?"
GLZ: Demesheo and I go way back. Like seventy-nine or so. We were hanging around near Ft. Green Projects and built a good relationship. He was a cool cat. We'll talk about situations in the area and we got closer from there.
TEL: Your thoughts on hearing about the hit out on Demesheo?
GLZ: I was so far removed from him at that time. I was already incarcerated when all that went down. I'd heard of it but couldn't act. When you know someone like that. You never want anybody to die, all that comes after wards, the pain of the family. You don't want to wish that on your worst enemy. My heart went out to his family. I said a few prayers, may his soul rest in peace.
TEL: Your association with "Pappy Mason" and Nicolas Lorenzo aka "Fat Cat?"
GLZ: I met Pappy back in October 19, 1985. I was hanging out in Queens about to meet up with Jug head. Jug head was one of Pappy workers. Jug wanted to hook me up with a certain amount of weight. I never take more that I feel I can handle. Jug and I were discussing certain things and Pappy came up. He pulled up in a Jeep Wrangler, little Lamar was with him. I knew Lamar from back in the day, we used to be on C-74. I spoke to Lamar we hugged, shook hands. That's when I met Pappy Mason. I ran into Pappy Mason again when I caught thebody in eighty-six, Brooklyn House. I turn myself in May 5, 1986. He was already in Brooklyn House for the murder of a Parole Officer. Now we continued to build a strong relationship. I was in a box! He was in high security segregation but any and everything I needed was taken care of.
TEL: Joe Ponzi, the chief detective of Brooklyn's district attorney's office. Your thoughts on him, evidence etc?
GLZ: (Laughs) you know Ponzi was thorough individual. I met him when he testified against me at a murder trial. He stated he gave this individual a polygraph test and the person stated that Brian Glaze Gibbs was the trigger man and based upon the polygraph. The guy was telling the truth. So, the first time I met him, is when he took the stand against me. I end up getting acquitted of that charge.
TEL: The authorities labeled you and your crew as the most ruthless, notorious crack cocaine enterprise in New York. Truth or exaggeration? Perhaps using your crew as scapegoats for others they couldn't touch yet?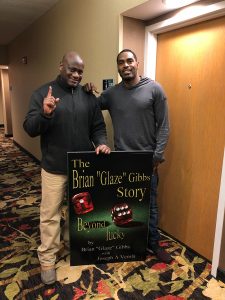 GLZ: You know once again, we have people making assumptions but I look it now my Brother, the fact of the matter is I was a sick individual. I allowed myself to become something that I really wasn't. I wanted to establish something so strong that nothing could penetrate it, nothing! I became anyone that got in my crew's
way, guess what, we'd eliminate them! From that standpoint I could somewhat agree to what the authorities were saying. However, when people put titles and labels on something, that's them. Law enforcement saying that I committed one murder a week for a year and a half. I'm like wait a minute. Are they trying to give me all of the
unsolved? murders they have on file!
TEL: Officer Edward Byrnes murder?
GLZ: I think he was just in the wrong place at the wrong time. It didn't matter who was there. Interesting because from my understanding, I heard it was a Black female Officer there. It didn't matter who was there. They were going to kill any Officer. Byrnes back ground was clean. He was no dirty Officer. What more could he have been into as a rookie? He was guarding the house of a witness. That was a laid-back job, like a security job. He was band new. He just happens to be a victim of circumstances!
TEL: The story remains the same. Young Black males can kill each other no arrests made, no community up in arms. No mass media attention, no executive orders. Then a White Officer gets murdered, National emergency! With that being said who ignited "Operation Horse Collar?"
GLZ: The Federal Government!
TEL: Did that operation take down a lot of other crew's state wide, nationwide or just the individuals you were dealing with at the time?
GLZ: Once Officer Byrnes was murdered, Operation Horse Collar was a part of the so-called
war on drugs. It took effect outside of the country. Foreign countries, you name them!
TEL: So this was extensive. Much bigger than they made it appear at the time?
GLZ: Defiantly! That wiped out everybody. They were arresting anyone they could think might be connected!
TEL: Pappy Mason had operations in the south, correct?
GLZ: Not that I was aware of. He had family down there. People have to understand one thing. Why would New York bosses go to the south when they could make money right where they were? Most people that left New York and went south, west had road blocks in New York. They couldn't get it big in New York. Not all of them but most. The game was large in New York. Some guys retired or flipped their money and got legal. The main reason many New York dealers branched out to DC, the Carolina's. They weren't strong enough. No disrespect, some guys got pushed out. They weren't able to set a solid foundation in the metropolitan five boroughs!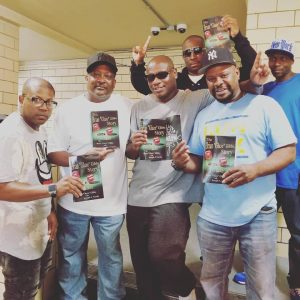 TEL: The Original 50 Cent?
GLZ: We grew up together. We used to hang out in Bed Stuy. He was a good guy. We ran around the block doing what kids did at the time. My family moved to East New York near Cypress Hill Projects. We lost contact for a while. I ran back into him into my bid at Riker's Island. Everybody in Riker's Island wanted to kill him because he was always talking shit, starting shit. It wasn't that I was that much bigger than him or had more clout than he did. It was I had a few more connections than he did and I wasn't letting anyone do anything to my little man. I protected him.
TEL: Who was your most trusted associate?
GLZ: That's a trick question. I can't really answer that one because it was all based on circumstances. (laughs)
TEL: How many bodies did your associates say you were responsible for?
GLZ: I heard some say fifty murders. It doesn't matter because one murder was too many! The bottom line was who am I to say who lives and who dies. I'm not God! Back then we were playing Grand Theft Auto live! These days kids are playing the game and pressing the reset button. When we walked out of the apartment, whatever happened, happened. No reset buttons!
TEL: Forty thousand dollars a day! Give me an example of how you done it?
GLZ: All about my customers. Whatever they wanted I had it. Crack, Heron, Cocaine, one stop shop. Strategy, I offered my customers more for less. I kept them coming back. I found out exactly what they were looking for, the bag sizes and made sure my product was potent. They understood I was about business, that kept it easy!
TEL: Tell us about "The A-Team?"
GLZ: They were a group from Brooklyn. The A-team got a bum rap. The authorities use to say that all of us were a part of The A-team. They said I was the leader. I was never a part of The A-team. They were all five percenters. I was a Christian.
TEL: Your thoughts on Kenneth "supreme" Griffin?
GLZ: No thoughts! Hold on, he's a legend. We were all a part of the roundtable. Kevin Mcgriff, Prince, Gerald Miller, Pappy, Lorenzo and Matthews. So, my thing is I don't have no bad blood. We were dealt a hand. We decided to take the easy way out. Image if we would've applied our same energy to a business in corporate America, what we could've accomplished. We were highly intelligent individuals. We could've been that much more successful without worrying about jail.
TEL: The witness protection program. Your life in that program. Could someone have found you, if they wanted?
GLZ: I'm Brian Glaze Gibbs. By the time I did my last bid, I already had four felony convictions. Then I got an additional five murders, two attempted with that. I had an
opportunity to come back to society. Now think, if i did come back, who would give Brian Glaze Gibbs a job or anything else? Say I happen to go back to New York. A routine traffic stop and get asked for my I.D, registration and reach for the glove compartment. I would've gotten my head blown off! With the witness protection program, I took advantage of what was there. Nobody can say, they're in jail because of Brian Glaze Gibbs. All the guys I collaborated with are dead now, besides myself. I gave up all I did, responsible for so it couldn't come back and bite me in the ass! I still go back and forth to New York, visit people in jail. I'm not an immediate threat anymore. My purpose for going into the witness protection program, was to get a fresh start.
TEL: The murder of Jam Master Jay?
GLZ: I'm saying wrong place wrong time. That was a tragedy. Murder happens every day. My heart goes out to his family!
TEL: Were you associated with any well-known Hip hop artist in your day?
GLZ: I knew Big Daddy Kane, Fat Boys. Those rappers at the time were really just doing their thing. They weren't as connected to serious street business, so we really didn't pay them any mind. They were human beings that had talent. They were blessed to use that talent to get away from the game. Many of them did just that.
TEL: How much money did you make over all, estimates?
GLZ: Highest, eight million dollars.
TEL: Film deals or talks for your book?
GLZ: Currently just talks. Everyone likes the book and enjoys the story. Many agree it
would make a great film. We'll see what happens. Once again, I have to wait for the right opportunity. My story is about redemption. change. It's about how i went astray. How I became "Glaze." The streets of New York became Broadway for me. I became an actor, once you start playing that role, it becomes you. So, what is my message? My message is, if I can change anybody can change. How do we attack that? multi-million-dollar prison system? How can we get the next generation to stop making that multi-million dollar prison system their home? How do we get them to develop work habits? The prison system is pain and who is that pain going to effect?
Prison is like the first time you burn yourself on a hot stove. You jump up and down trying to shake off the pain. Every time you walk by that stove you remember the pain. You don't want to feel it anymore. That's the same way we have to view the prison system. That's how painful it is and our children are losing their lives every day to that prison system!
TEL: Your hobbies?
GLZ: Relax, take is easy, live day by day and count my blessings. These days I talk to the youth every chance I get. I encourage youth in that path of the streets to read my book and get a dose of where that life might lead them. My story is a true story of change and redemption. I'm not boasting, not bragging, not here to glorify, none of that. That life I lived in the streets was a life for suckers. It's easy to do the things in life.
TEL: Your advice to anyone seeking the drug game?
GLZ: It's not worth it! The bottom line is you don't see any successful drug dealers that remain in the game. You don't see any successful hustlers. What the youth don't understand is that they're being brainwashed. They watch rap videos or movies where the guy has all the girls, drugs, jewelry a big home. Their eyes get big, they want that but only the easy way. It's a make-believe image, those are actors. When the video goes off, the movie ends, the actors go home to mediocre homes moderate cars. People need to be able to separate fiction from fact! That's what we need to teach our children. Develop a trade, something they enjoy doing legally. Education is important but even if you don't have the proper education, don't sell yourself short! You don't have to have a degree or a high school diploma to make fifty thousand a year. Just get down and grind, go hustle legally!
www.Beyondlucky.biz (order the book)
for signed copies of the book contact Brian Gibbs
e-mail: [email protected]