JUICYBADAZZ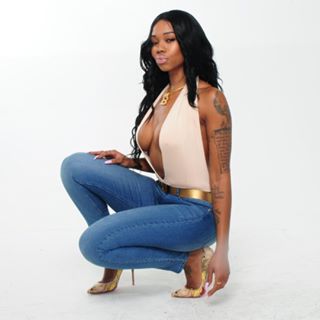 I KEEP HEARING THE CHORUS "JUICYBADAZZ JUICYBADAZZ" YES INDEED. SO, WHAT COMES TO YOUR MIND WHEN YOU HEAR A NAME LIKE THAT?
DON'T GET THROWN OFF BY THE NAME "JUICYBADAZZ" SHE HAS SOME NICE LYRICS, FORYOUR ASS! DETROIT STAND UP FOR YOUR GIRL. ANOTHER FEMALE MAKING SOME GREAT CAREER DECISIONS, BUILDING WITH SUBSTANTIAL INDUSTRY PEOPLE, "JUCIYBADAZZ" SAY IT TWO TIMES. "JUICYBADZZ"  MODEL, POET HAS WORKED WITH "BOOSIE" AND CURRENTLY BOOKED FOR VARIOUS VENUES IN THE SOUTH EAST. KEEP YOIUR EYES OPEN FOR THIS  QUICKLY RISING FEMALE ARTSIT! NO MORE PLASTIC ASSES! ONLY "JUICYBADAZZ"  MEDIA MADE CAUGHT UP WITH "JUICYBADAZZ"
TEL: "Juicy BadAzz?" Yo, every time I hear that name, a few things come to mind!
JBA: I use to model and my name was "PYT Juicy" then when I started rapping, around the time Boosie was going to prison, I decided to change my name to "Juicy Badazz" cause he has always been my favorite rap artist.
TEL: What city?
JBA: I'm between Detroit, Atlanta and Miami but Detroit is my hometown.
TEL: How's the local reception in Detroit?
JBA: I get a lot of love at home, more love than hate definitely.
TEL: Current projects, productions?
JBA: Absolutely, currently and in the past. As of now on my project from my hometown. I have "Azz Everywhere" featuring "Project" and I plan on more!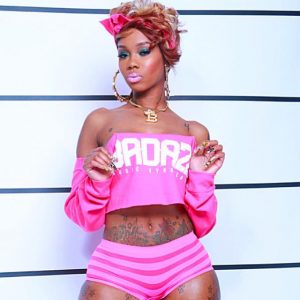 TEL: How long have you been in the business and take us back to your first show, outcome?
JBA: My first show was at a club in downtown Detroit, it was lit! It wasn't a lot of female artists out then so it was something different.
TEL: Who or what was your initial influence or motivation to go into the business?
JBA: No particular person, I've always had a love for music. I use to write poetry as well.
TEL: Poetry that's what's up, how did it all begin for you?
JBA: I recorded my first song when I was eleven years old just playing around. I shared the story about it with a friend, he had a club and he was starting his career in music so he asked me to be featured on his single and I agreed. The rest is history!